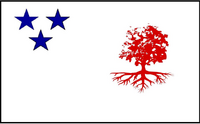 Welcome to Slovkniga

a database of Slavic words, and portal to other items of Slavic languages and cultures.....

Biografie
Umenie
Historia
Мatematia

Nauka
Socialgrupa
Tehnologia
Religia

Sport

What is Slovkniga?
Slovkniga is an interactive website where you can learn a Slavic language.
It is a "language exchange" - which is perhaps one of the best ways for people to learn another language - by sharing their own native knowledge with others.
Slovkniga focuses primarily on the main Slavic languages of which there are three branches:

Western Slavic, which includes Czech, Polish and Slovak
Eastern Slavic, which includes Belorussian, Russian and Ukrainian, and
Southern Slavic, which includes Bulgarian, Bosnian-Croatian-Serbian, Macedonian and Slovenian.

A key FOCUS, however, of Slovkniga is the constructed language called "INTERSLAVIC," which is a blend of all three branches of the Slavic languages into one unified PAN-SLAVIC language that Slavic speaking people may use both in their online internet communications and offline correspondence and advertising.
Slovkniga offers:

a dynamic growing Pan-Slavic LEXICON
virtual classes in the Slavic language of your choice, and
personal teaching programs
For the non-Slavic speaker, INTERSLAVIC may be the best "First Language" of all the Slavic languages to learn, because its grammar and vocabulary is easier than any natural Slavic language - but designed to be the model of all Slavic languages. By learning Interslavic, you can more easily segue into learning the greater complexities of Russian or any of the other Slavic languages!
So please consider joining our efforts here!
To do so, just register your "Nickname" and come on board!
Please click here to learn more!
---

"SLOVKNIGA" literally is the combination of two Slavic words - "slovo" which means "word" and "kniga" which means "book" - or "WORD-BOOK".
Here you may access and edit this message.
The INTERSLAVIC FLAG (shown above) consists of:
THREE BLUE STARS set on a WHITE BACKGROUND, in east, west and south positions representing the three respective branches of the Slavic languages:

A LIPA TREE, sacred tree of Slavic myth and lore, its spreading roots representing the roots and connections of all Slavic languages, nations and people and its branches reaching outward and upwards in representation of the Slavic spirit of reconciliation, shared humanity and human possibility among all of mankind.
The THREE COLORS of the flag - WHITE, BLUE and RED - are the colors adopted by the Pan-Slavic Congress in 1848 as the official colors of the Slavic people.
---

The INTERSLAVIC FLAG as shown, is an earlier version of the flag, which was a collaborated design by members of the former Slavic Unity Forum now the Interslavic Forum at Facebook.

---

The current INTERSLAVIC DICTIONARY is available at:
INTERSLAVIC DICTIONARY


---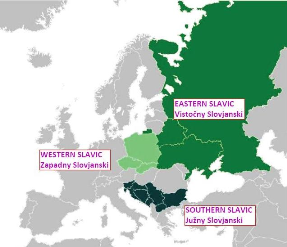 Here you may access and edit this side of the page.